$50 Deposit Per Hunter Per Day Due Upon Confirmation
Balance Due Upon Arrival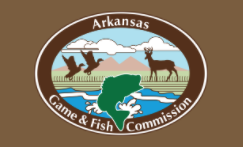 Click On The Above Logo To Buy Your
License and Stamp Online.
What To Bring On Your Hunt
Think about what you will need to bring to be comfortable and warm.   Most hunters will dress in layers just to be able to add or remove clothes based on the weather.
Here is a list of items you will need to consider bringing:
Firearm or Firearms
Shells with STEEL Shot – NO LEAD
Waterproof Headcover*
Stalking Hat
Shooting or Sun Glasses
Heavy Waterproof Hunting Jacket*
Sweater, light shirt
Thermal Underwear
Waterproof Pants and Waders*
3 pairs of socks 
Waterproof Boots
Duck Calls – Guide will have his
License and Duck Stamps
Glasses
Medications
Snacks and Beverages
Handwarmer
*Outer Garments Should Be Camoflauge