Cancellation Policy
We understand that things can happen and plans do change and we work with our clients to  help them re-book their trips whenever possible.
In the event you do have to cancel please understand that we do have a cancellation policy if you are needing to cancel within a certain days of your hunt.  Following is that schedule:
Cancelation 45+ days prior to your hunt – full refund of deposit paid to secure the hunt.
Cancelation 14 – 44 days prior to your hunt – 1/2 of your deposit is returned.
Cancelation 3-13 days prior to your hunt – your full deposit is forefitted.
Cancelation the Day of the Hunt or up to 2 days prior – your full deposit is forefitted and you are expected to pay for the entire balance of the hunt.
Weather Related Cancelations:  only Jim Watson of Duck Busters Guide Service can cancel a hunt due to weather conditions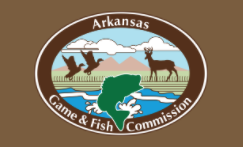 Click On The Above Logo To Buy Your
License and Stamp Online.
What To Bring On Your Hunt
Think about what you will need to bring to be comfortable and warm.   Most hunters will dress in layers just to be able to add or remove clothes based on the weather.
Here is a list of items you will need to consider bringing:
Firearm or Firearms
Shells with STEEL Shot – NO LEAD
Waterproof Headcover*
Stalking Hat
Shooting or Sun Glasses
Heavy Waterproof Hunting Jacket*
Sweater, light shirt
Thermal Underwear
Waterproof Pants and Waders*
3 pairs of socks 
Waterproof Boots
Duck Calls – Guide will have his
License and Duck Stamps
Glasses
Medications
Snacks and Beverages
Handwarmer
*Outer Garments Should Be Camoflauge